The development of Cyberduck is driven by the supporters donating funds. But there are sometimes additional extrinsic motivations that make me push a feature into an earlier release than initially planed. Below is a great such example sent to feedback@cyberduck.ch to support ticket #4165 opened by Gegard Andersen from Teknologidivisjonen NRK. NRK (Norwegian Broadcasting) is the largest TV/Radio Network in Norway. Approx. 3500 employees who deliver live HD television and radio 24/7. Gegard Andersen works as a Final Cut Pro workflow engineer who specializes in file based workflows.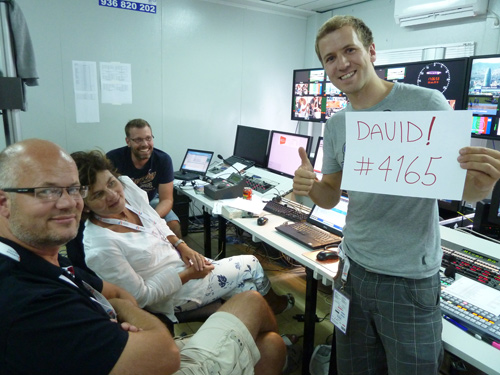 MCR (Main Control Room) during the European Athletics in Barcelona, July 2010
The feature requested allows to upload files with a temporary filename and rename upon completion of the upload, to allow the watch folder to pick up the file for automatic processing which is used in their broadcast setup.
You can give it a try in the latest snapshot build for Mac.