Cyberduck 8.4 and Mountain Duck 4.12 revamp support to view and retrieve previous versions. Instead of the context menu, previous versions are now listed into the Versions tab of the Info window.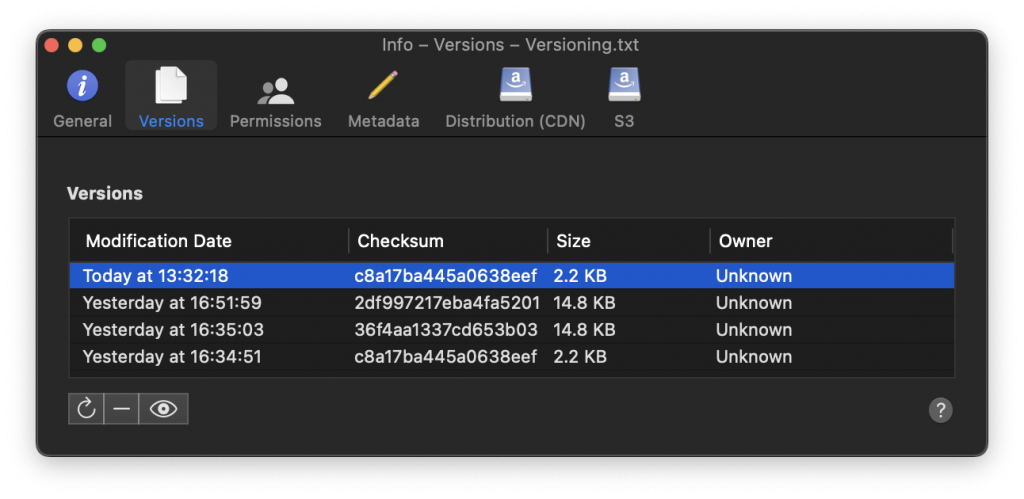 Using the buttons in the lower-left corner, you can perform different actions on the selected version:
Revert to this version
Delete the version permanently
View the version using QuickLook on macOS or open this version in the default editor application on Windows.
The versioning feature is now available for Amazon S3, Backblaze B2, Dropbox, Google Drive, Google Cloud Storage, Microsoft OneDrive, and Microsoft Sharepoint connections. You can find full interoperability information in the documentation available.