Cyberduck 8 and Mountain Duck 4.8 introduce a new Profiles preferences tab that allows to install additional connection profiles on demand. This makes it much easier to connect to various hosting and cloud storage service providers without the need to lookup connection details other than credentials.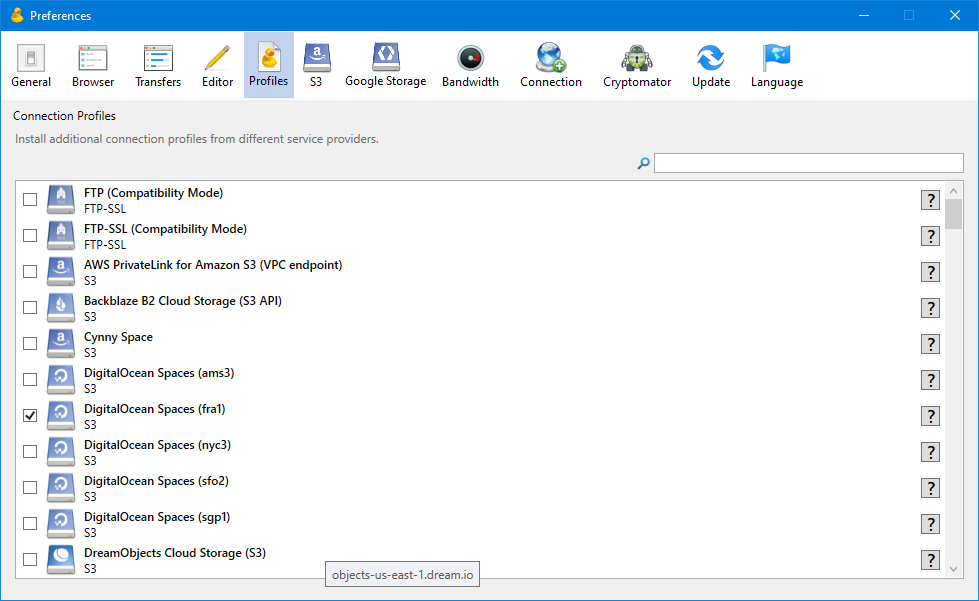 Usage
You can either scroll through the list of profiles or use the Search function. To install a connection profile simply enable the corresponding checkbox. The profile will be downloaded and saved in the "Profiles" folder of the application support directory right away. Since Mountain Duck and Cyberduck refer to the same application support directory the connection profiles are shared between both applications. Disabling the checkbox deactivates the connection profile for the currently used application.
Providers
Service providers that define connection profiles and open an issue to request the connection profile to be added to the default repository.